Great Parks of Hamilton County
Urban Thrive Festival
Visit our urban oasis for this third annual free festival and celebrate in all the ways that your community THRIVES - from local access to fresh foods and quality healthcare to an appreciation of the arts and the importance of mental well-being.
Learn ways to incorporate sustainability practices at home by joining our Roselawn community garden to plant seeds and sample local produce. You'll also find out how mindfulness, music, and art are tied to nature while swaying to the sounds of local Cincinnati music artists with our chickens and farm animals.
Throughout the afternoon, guests will also enjoy taking an urban mini hike, making s'mores, grabbing a bite to eat from local food trucks, doing yoga, and much more. Check out everything going on throughout the day below.
Guests of all ages are welcome to join in on the festivities!
New to Great Parks? Be sure to stop into the Nature Center at The Summit during your visit.
Produced with support from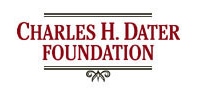 Where
Great Parks Nature Center at the Summit (Located around the back of the building)
1580 Summit Road
Cincinnati, OH 45237
When
Saturday, September 30 | 2:00–7:00 p.m.
Cost
Free!
Food and beverages available for purchase.