Great Parks of Hamilton County
COVID-19
Great Parks continues to monitor the COVID-19 situation closely to determine timing of cancellations, closures and openings. Note that information listed here is subject to change as conditions change. Please check back for updates.
This page was last updated March 26, 2021.
Guests are required to wear a mask to enter buildings and when outdoors and unable to consistently maintain a distance of 6 feet or more from individuals who are not members of their household.
What is currently open?
Facilities listed may not be open to full capacity due to policies and restrictions in place. Be sure to click the link for the facility of interest for more information and policies.
What is currently closed?
Archaeology Museum at Shawnee Lookout
Ellenwood Nature Barn at Farbach-Werner Nature Preserve
Group camps
Indoor playgrounds
Indoor reservable areas
Nature Center at The Summit
Nature's Niche gift shops at Sharon Woods and Woodland Mound
Visitor centers and exhibit areas at Sharon Woods, Winton Woods, Woodland Mound
Water fountains
Wet playgrounds (closed for 2021 season)
What services are currently available?
What services are currently not available?
Children's birthday parties at Parky's Farm, Glenwood Gardens, Sharon Woods and Woodland Mound
Wet playground birthday parties at Winton Woods and Woodland Mound
Special events
Team building
Volunteer events
Walks and races
These are challenging times. The cancellations and closures this spring disrupted the earned revenue Great Parks depends on to secure widespread access to wonderment and tranquility. You can make a difference with a gift to our philanthropic partner, Great Parks Forever.
If you are interested in sponsorship opportunities, please contact Director of Corporate Relations Julie Bernzott.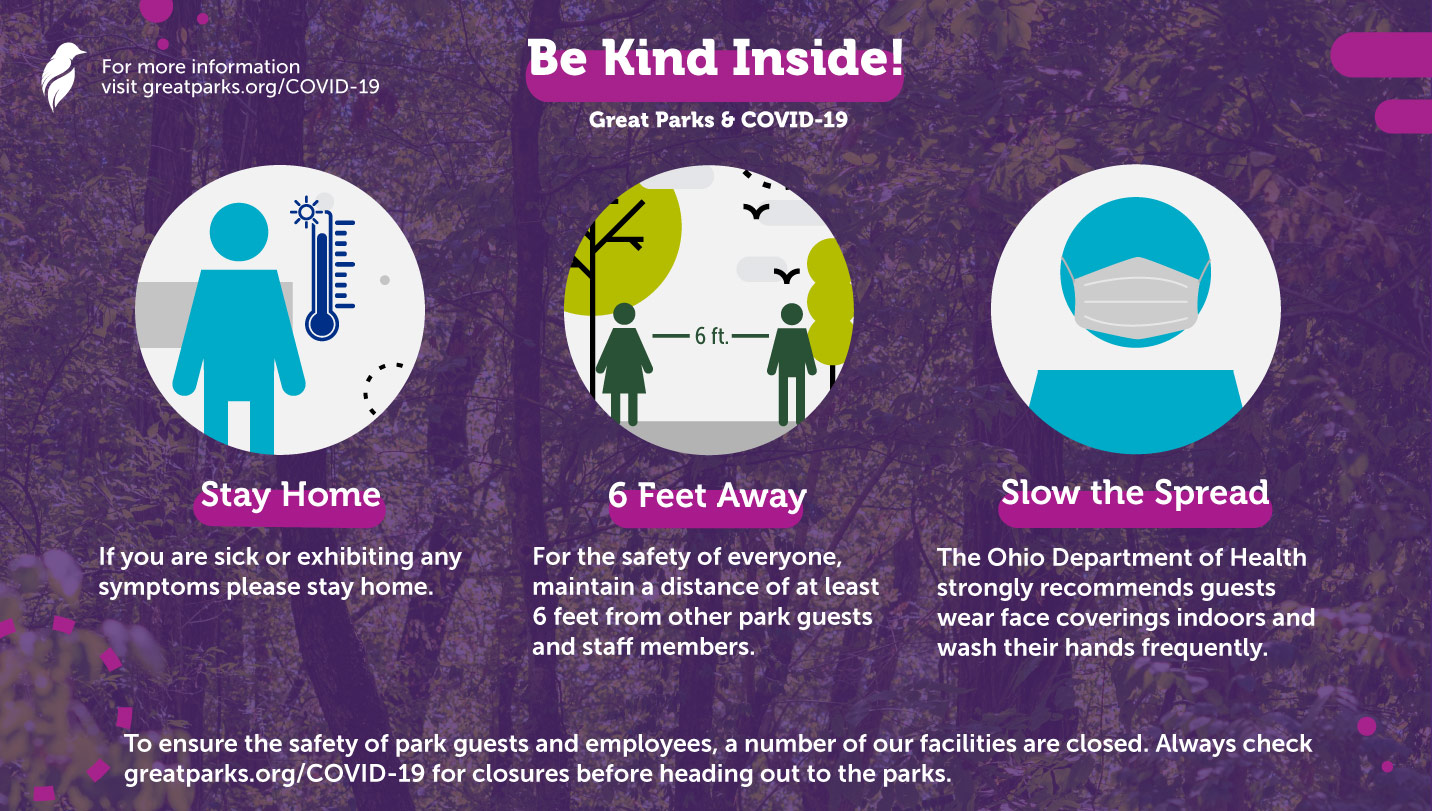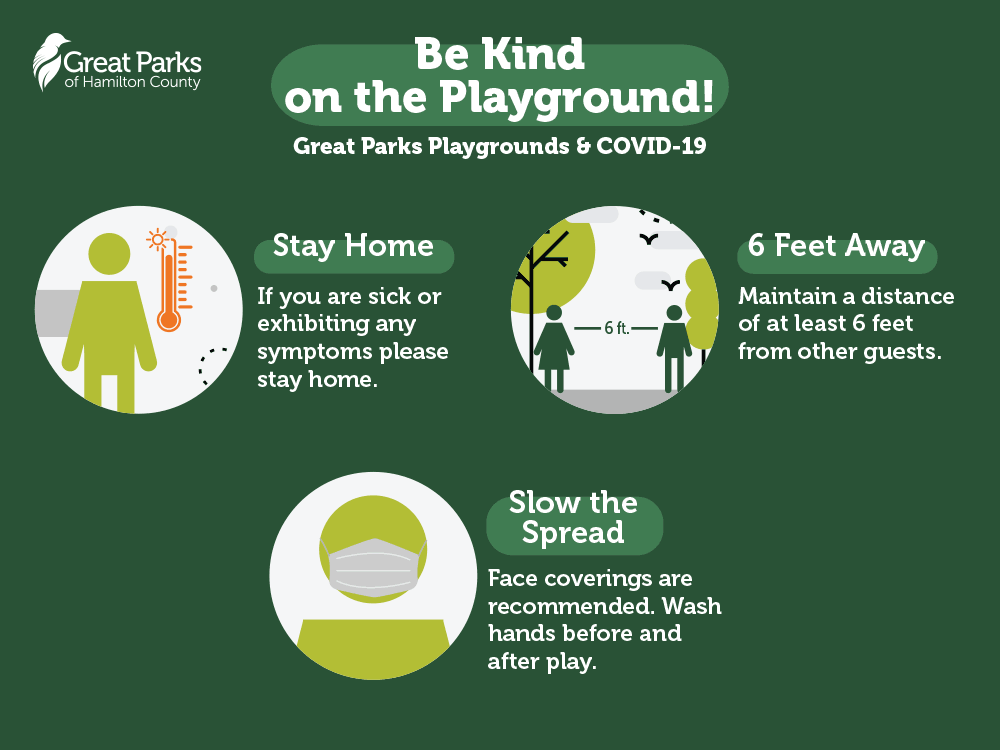 Helpful Resources

Parks@Home

At home with your kids and need something fun to do? Or do you need a way to de-stress while working at home? Check out our brand new page, Parks@Home to find activities, videos, backyard challenges and more for kids, families and adults. Parks@Home is updated with new content every day, so you can experience nature anytime, anywhere.

What You Can Do

Wash with soap and water for at least 20 seconds.
Use an alcohol-based hand sanitizer (containing at least 60% alcohol) if soap and water are not available.
Clean and disinfect frequently touched surfaces at home and at work.
Avoid touching your eyes, nose or mouth.
Stay home when you are sick.
Avoid close contact with people who are sick.