Great Parks
Otto Armleder Memorial Park Trails
Lunken Trail/Ohio River Trail
This trail connects Otto Armleder Memorial Park & Recreations Complex to the Lunken Playfield.
You will pass through meadows and travel along the Little Miami River before going uphill to connect into the Lunken Trail.
Trail Length: 10.00 miles
Trail Type: Nature
Trail Level: Moderate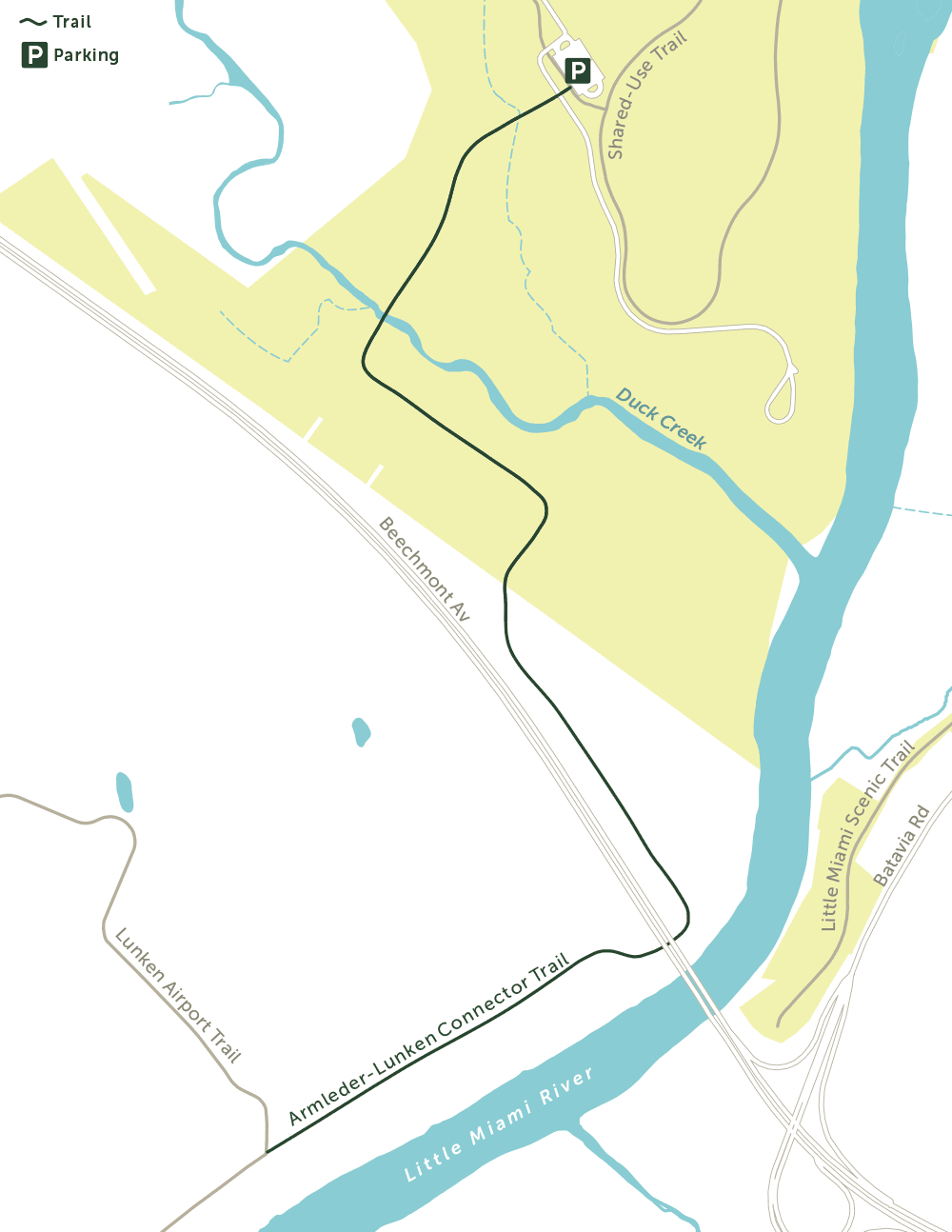 Shared-use Trail
Man-made nesting platforms in this park provide an opportunity and encourage Ospreys to nest in hopes of increasing their population. They prefer an open habitat near water and these "fishing hawks" are often seen soaring along the river in search of their next fish dinner.
You might notice birdhouses all along the trail; these were put in place to provide shelter and encourage our native blue birds to nest. Other bird species, such as the tree swallow, may often be seen making use of the boxes too.
The park is home to many species of birds, including various sparrow and hawk species and even short-eared owls and northern harriers. It offers diverse habitats and therefore attracts all types of wildlife, including more elusive animals, like coyotes and fox.
Trail Length: 1.90 miles
Trail Type: Shared-use
Trail Level: Easy