Banquet Centers & Lodges
Hayloft Barn
The Hayloft Barn is a historic red barn located at Parky's Farm in Winton Woods. The facility features a second-level room with a farm motif and is located steps away from the farm animals, gardens, playgrounds and barnyard that make for an unmatched experience.
Phone: 513-521-7275
Reservation Office Hours:Monday-Friday 8 a.m. – 4:30 p.m.
Memorial Day – Labor Day
Weekdays 8 a.m. – 4:30 p.m.
Weekends 9 a.m. – 1 p.m.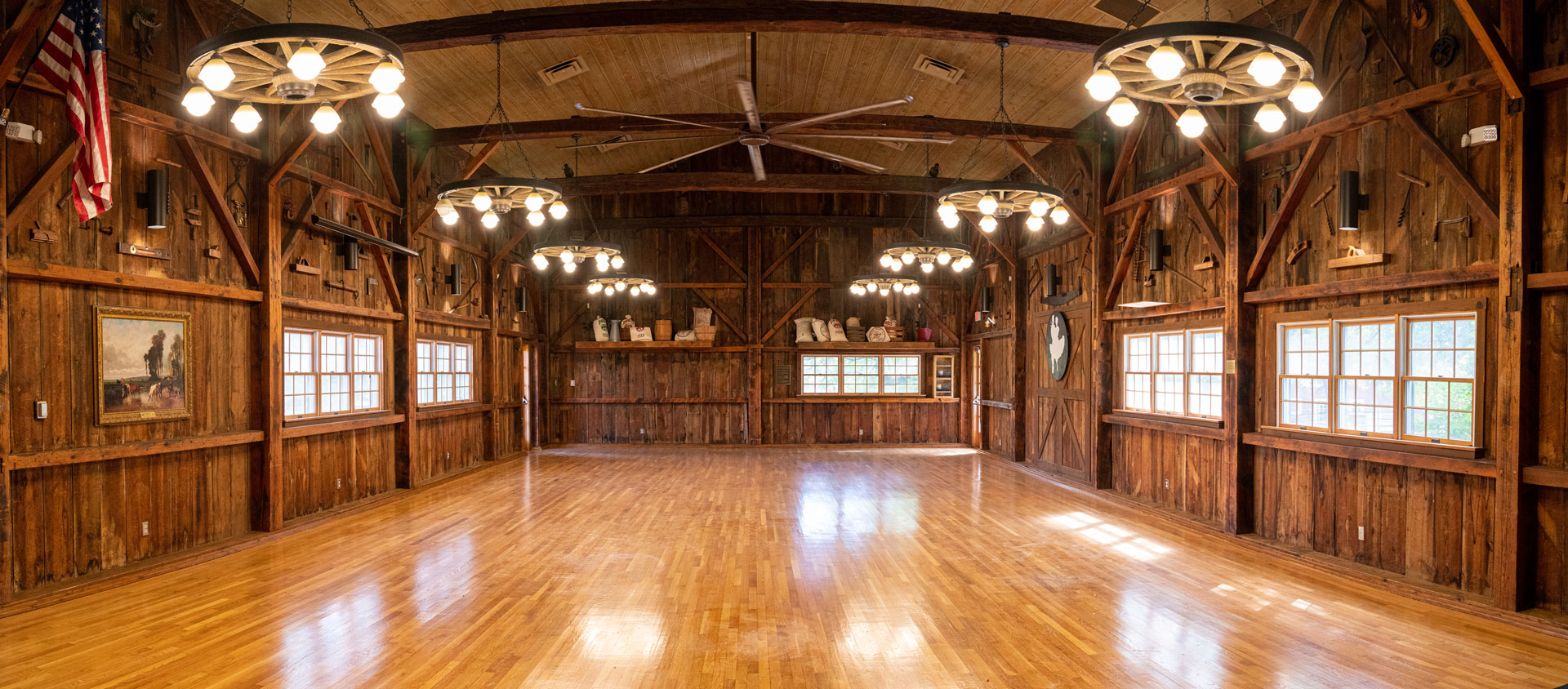 Downloads:
Availability & Rates

Availability
Friday & Saturday, 5 p.m. – 12 a.m.

Not available: New Year's Eve, New Year's Day, Thanksgiving, Christmas Eve, Christmas

Rates
Friday & Saturday: $540 (4 hours)
Each additional hour: $65

Rental fee includes park entry for all invited guests.

Great Parks is a government agency and does not accept tips or gratuities of any kind.

Features

Capacity
80 people

Tables & Seating
Round and rectangular tables and chairs are included.

Amenities
Heated and air-conditioned
Restrooms
Outdoor children's playground is located a short distance away

Food & Beverages
Guests may provide their own home cooked or catered food and beverages; alcohol is permitted. Caterers should provide complete service including china/silver, serving utensils and linens.

Decorations
Decorations affixed to walls, helium balloons, glitter and confetti decorations are not permitted.
Candles are permitted, but must be enclosed
All decorations must be removed immediately following the event.

Dance Area
Ideal capacity for an event that includes a dance area is 75. Dance area is minimal if guest count reaches the 100 capacity.