Great Parks
Fernbank Park Trails
Fernbank Park offers a 1.2-mile paved trail and the 1.0-mile Sycamore nature trail along the Ohio River.
Park Location:
50 Thornton Ave.
Cincinnati, OH 45233
Get Directions >
Shared-use Trail
The trail offers a beautiful view of Ohio River, and you can often see barges and other boats passing by.
See evidence of the park's rich riverfront history as the site of Lock & Dam 37. Keep an eye out for clues and foundations of the dam keeper's home, workers' homes and garage.
Built in the 1940s, the horizontal design and the flat cantilevered roof of the Riverview Shelter pavilion and concession stand show Frank Lloyd Wright's influence on architect Freund.
Trail Lethng:1.20 miles
Trail Type:Nature
Trail Level:Easy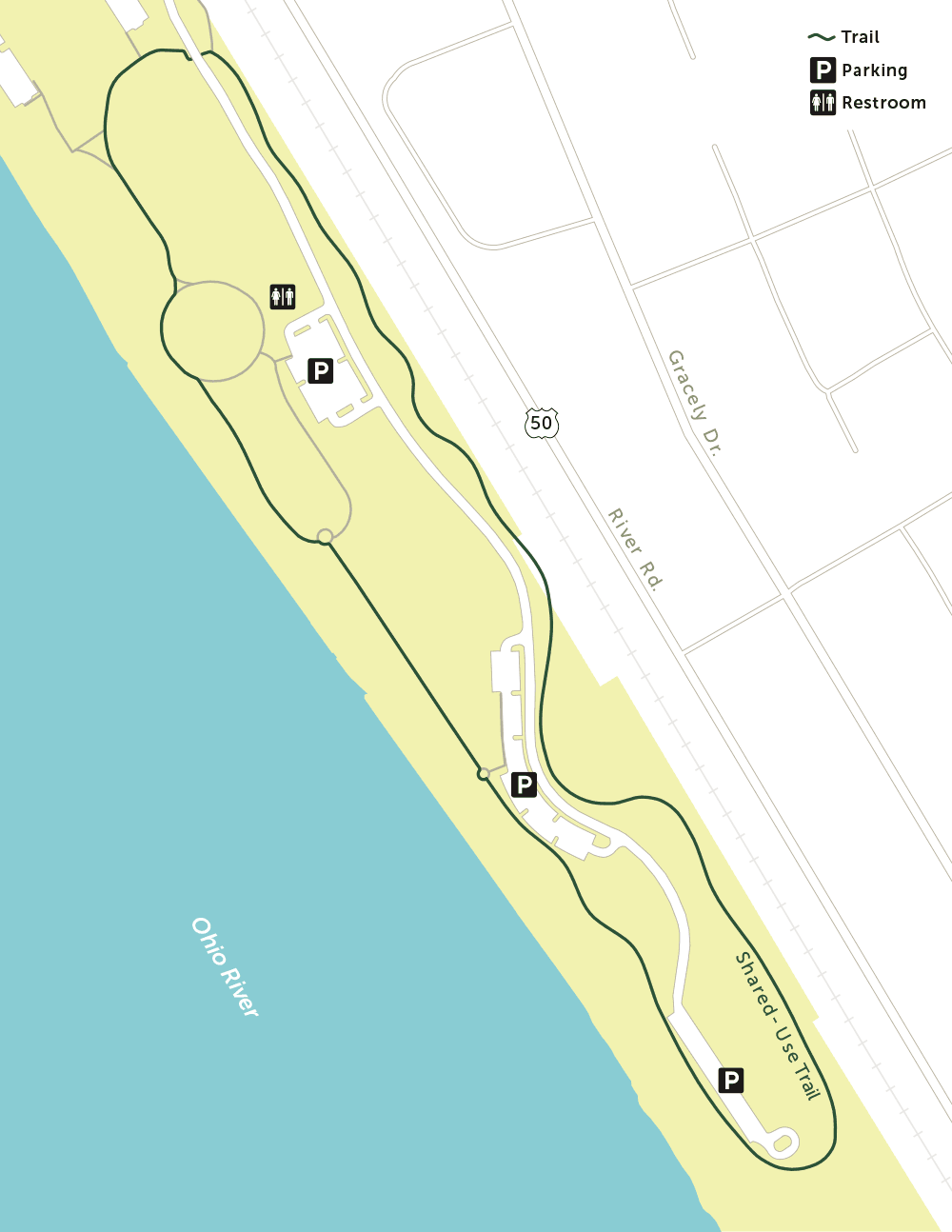 ---
Sycamore Trail
Hike along the Ohio River watching for black vultures soaring high above. Note the white feathers on their wing tips.
Fernbank was once three separate areas: Lee Park, Dam Site 37 and River Park. Before that, the property belonged to John Cleves Symmes in the 1790s. You are currently walking in the property formerly known as Lee Park. Its varied history includes experimental stock breeding and a race track.
Where the railroad is now was once part of the Whitewater Canal, built in the 1830s to transfer produce from Indiana to Cincinnati. In the 1850s, the canal was abandoned and converted to a railroad bed.
Trail Length:1.00 mile
Trail Type:Nature
Trail Level: Easy