Shawnee Lookout
Springhouse School & Historic Log Cabin
Springhouse School
The 18th century stone springhouse in Shawnee Lookout is where the 1786 Treaty of Fort Finney was signed.
In 1975 the building was moved from its original nearby location where Fort Finney once stood on the Ohio River, the present location of the Duke Energy power plant. It might be one of the oldest buildings in the Cincinnati area. A replica of the treaty is inside the building.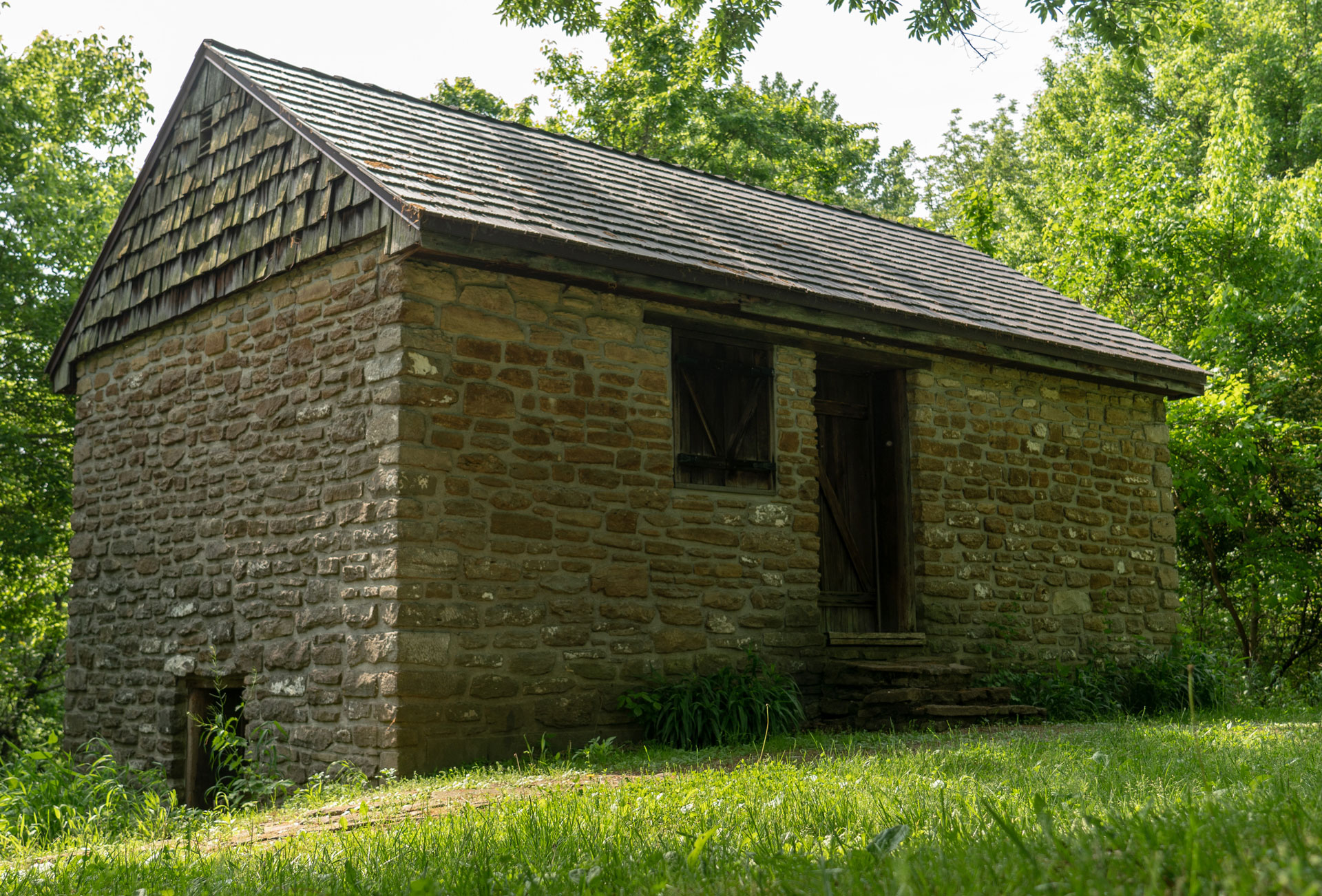 ---
Historic Log Cabin
The historic log cabin was built circa 1795 and relocated to the Shawnee Lookout in 1971. Historians indicate the cabin was continuously occupied until the middle 1950s, when it was abandoned and later donated to Great Parks of Hamilton County. Today it is used as an educational tool to teach park guests about our regional history through programs like Weekend in 1800s and Thanksgiving on the Ohio Frontier.